ROUSSILLON MASTER CLASSES AND TRAINING CLASSES IN AUGUST
I

n August,

t

he Roussillon Wines Council arranged some

Master Classes and Training Classes for importers in Shanghai, Hangzhou, and Beijing. The

c

lasses focused on the wines of Roussillon.
Eric Aracil, the Deputy-Director and Export Manager of the Roussillon Wines Council ( Conseil Interprofessionnel des Vins du Roussillon), is a Roussillon native and an enologist, and he is the first to tell you about his homeland; a winemaker's paradise. He is the main speaker both of the Roussillon Master Classes and Training Classes. The class is designed to provide an in-depth understanding of the wines, history, and landscape of this diverse area, leading to an approved qualification: Master Class Certificate of Roussillon. He presented with his unique French style: romantic, humorous and professional attitude, making the participants feel the charm of each bottle of Roussillon wines on their tongue.
Let's review Master classes in different cities with importer contacts:
Wine list with Importer's information:
1.
Importer:Shanghai Talai Trading
Contact:Mr. Kelven YU
Phone:189 3004 7639
Email:18930047639@163.com
2.
Importer:East Meets West Fine Wines
Contact:Ms. Juanita YU

Phone:152 2196 1087
Email :Juanita.yu@emw-wines.com
3.
Importer:WinetoChina

Contact:Violette Tan
Email:violette.tan@outlook.fr
4.
Lookvin 
+
Bettane Desseauve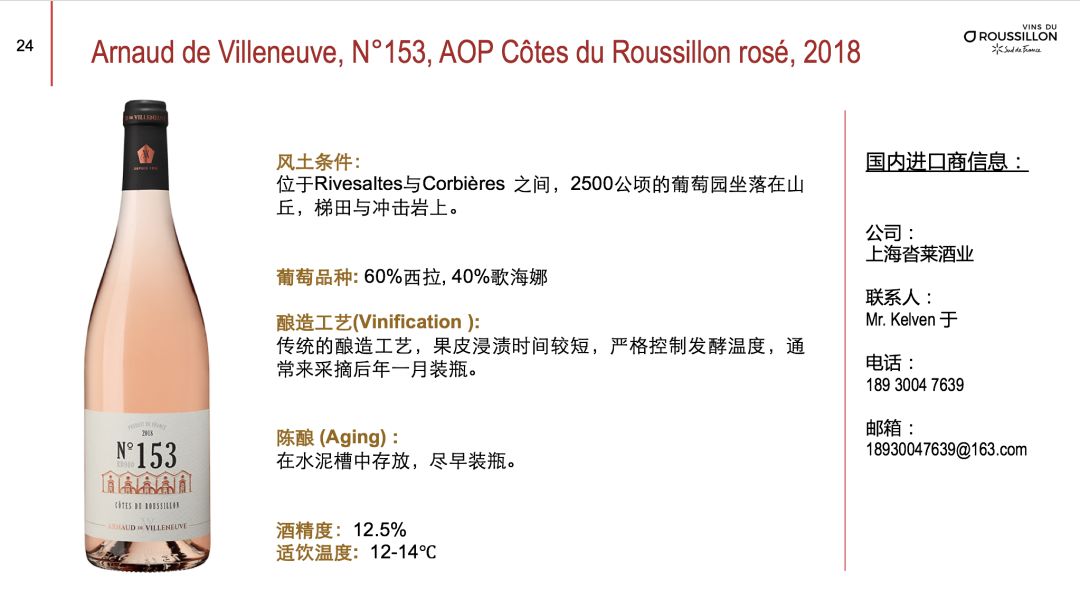 Bettane Desseauve X Roussillon
This year, the Southern city of France Perpignan, where the Roussillon region is located, was the first city in the country to be awarded the title of "European Wine City". All the wine merchants and producers in Roussillon are working even harder to make Perpignan an important global wine and gastronomical hub through its unique and outstanding know-how, quality and passion. Perpignan is a central city that is confident in its products, land, and growing potential to attract more tourists through an authentic local experience.
The wines presented all come from the extraordinary wineries in Roussillon, and all have importers in China. The above contacts for each importer can be used to contact them directly.